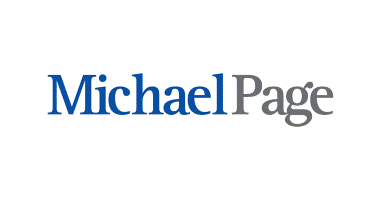 Head of Retail Category Development Benelux - FMCG - Michael Page Belgium
Brussels, Brussels

The client, an FMCG company, is looking for a Head of Retail Category Development Benelux to join his team in Brussels.

Client Details

My client is one of the most global players amongst the world's leading consumer goods companies. The company clearly focuses on the development of its business in 5 major categories: oral care, personal care, household cleaning, fabric softeners and pet nutrition.

The business in the Benelux is growing. Distribution is available within Food, Drug, Pharma and Online.

Today, they have a vacancy for a key role within Benelux (location Netherlands or Brussels).

Description

As a Teamleader Retail Category Development & Retail Environment Management Benelux you are the expert in the field of shopper, customer and category projects. You take the lead on large (cross-category) category projects, both internal and external. You take the expert role and coach your colleagues to place category management / retail- and shopper thinking as strong as possible in the organization. You work in multidisciplinary category teams (including marketing, logistics and finance) and work closely together with colleagues in Customer Development (Sales). You have contacts with the regional and European offices. You are regularly visiting customers. You report to the Retail Marketing Team Leader based in Netherlands or Brussels..

Will lead the Retail Category Development & Retail Environment Team Benelux (team of 4)
Responsible for championing the RCD deployment within the organization, and demonstrates enhanced capabilities working collaboratively with customers.
Plays an integral role in disseminating Category knowledge and in driving retail category focus within the commercial teams.
The role requires a strong understanding of the shoppers in different retail environments (RE's) across categories and identification of the category business challenges at a RE level and that of (priority) customers
The RCD Manager will develop and deliver shelf and assortment solutions (eg. shelf recommendations) for our customers promoting cross-functional collaboration to address retailer's category opportunities
The Senior RCD manager will work with Customer Development and Retail Marketing to ensure alignment and execution against the category and brand strategies by coordinating the RCD process with customers and providing the tools required defining and deploying the 5Ps and shoppers solutions for the category.

Profile

Experience:

5-8 year(s) experience in a Customer Development, Category Management and/or Trade Marketing role with a minimum of 4 years in core Category Management
Experience in leading a (smaller) team
Good knowledge & understanding of FMCG industry and Benelux Retail, including Online channel
Language: English, preferably: Dutch and/or French
Experience with the Netherlands Market is mandatory

Required competencies:

Proven leadership
Analytically strong, experienced with data analysis, commercially and practically oriented and result-driven
You know how to translate business challenges into creative, practical and customer-oriented plans
You are confident, persuasive and master excellent communication skills
A true people person connecting easily with others in different settings
Able to take on the role of "change agent": to place category management at the highest level in the organization and to lead a team of 4 highly skilled professionals.
Job Offer
The company is a professional and ambitious organization with plenty of room for personal development and training.
Organizational culture : external customer focus, fast and decisive, positive mindset, winning mood.
Continued growth function, both in the Benelux and internationally.
Willingness to travel (on average 2 days a week in Brussels or Netherlands, depending on the home location).
Competitive salary package in line with your level of expertise