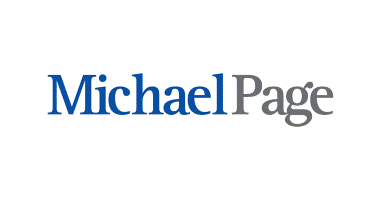 HR Director - Michael Page Belgium
Brussels, Brussels

The HR Director is responsible for providing (through facilitation and delivery) strategic leadership and implementation of all aspects of Human Resources support for the Belgian offices.


Client Details

Leading international legal practice with a truly global presence with offices in Brussels and Antwerp.


Description

The role of HR Director will have 3 core responsibilities: strategy, team management, advise and support the Partners:

Input to business modelling and planning
Identify and map talent and succession pipeline
Facilitate the workplace culture through HR initiatives
Analyze and translate global business reporting to aid business decisions
Support local and global management to influence the development of performance, recognition and reward policies and programmes (a particular focus is currently on diversity and wellbeing)
Provide strategic input to influence the design of firm wide projects for the benefit of the Practice and working with the HRD/ Central HR/ other Support departments to ensure smooth implementation
Collaborate and liaise with the other Support Heads in the Practice in provision of a coherent and coordinated service to the practice group and the firm
Provide advice for senior management on issues around performance, objective setting, conduct and remuneration for individual partners
Ensure that newly promoted or laterally hired partners are appropriately inducted and supported as they transition
Overall responsibility for the management of the HR including: Recruitment; Performance development; Compensation and benefits; Compliance with HR policies and procedures.

Profile

Key requirements for the right profile of HR Director:

Technical competence in all aspects of employment law, compliance practices and policies

.

Successful experience as a senior HR practitioner in a corporate, finance, professional services, consultancy or law firm

.

Excellent track record of working with senior management within a complex international organization

.

Strong commercial/business acumen with the ability to influence strategic thinking/direction through creative and pragmatic issue resolution

.

Excellent communication and interpersonal skills, with the ability to interface at all levels and particularly to win the respect of the Partner community, building and developing strong client relationships

.

Collaborative team player with the ability to nurture and work in a fast paced, intellectually rigorous environment

.

High energy individual who enjoys both the operational and strategic sides of this role and shows great flexibility

.

Resilient; able to understand that credibility has to be earned in this environment and may take time.
A person of sound judgment, able to establish a high level of credibility in the

organisation

and act as a trusted advisor to Senior Management.

Ability to deal sensitively with difficult issues and personalities.


Job Offer

Our client offers a complete package including a company car with fixed and variable salary.

The role reports directly to the Global HR Director based in the UK.