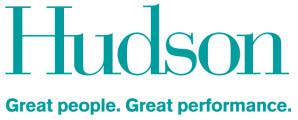 HR Director - BMT Drive Solutions
Oostkamp, W Flanders 8020
BMT Group is an International Industrial Holding with Belgian roots that realises an annual turnover of 600 million euros across four main divisions.
One of the core divisions, BMT Drive Solutions (a merger between IG Watteeuw Group and VCST), specialises in manufacturing high quality gears within three different Business Lines (Automotive, Industry and Rail).
The business line Industry manufactures components for drivelines for various applications such as transmissions, engines, compressors, blowers, pumps and turbines for agriculture, construction, oil and gas, process and manufacturing industries. Products from 20 till 2,000mm are within the manufacturing scope, from one piece to high series.
They employ over 1,700 talented and dedicated people across different countries and realise a turnover of 107 million euros. To support further growth, the business line Industry is looking for an (m/f)
HR Director
HR Professional with strong business acumen
Job description
         As HR Director, you are the HR business partner to the VP of business line Industry and you are an inspiring leader to the HR teams of the different sites (Belgium, Romania and India).
         You develop and implement a coherent global HR policy for the organisation, in line with the corporate BMT guidelines You develop and implement HR processes and dashboards that meet the needs of the business in order to make a significant contribution to achieving the organisation's objectives.
         You regularly present and discuss the HR strategy, the arising goals and projects to/with the Management Team.
         You develop a high performing HR organisation to guarantee the optimum results are achieved with high quality.
         You elaborate processes and procedures to make sure that the organisation has the required human resources with the required competences in the short and long term.
         You develop, initiate and coordinate different international HR projects to ensure that the global capital is best used and to support change processes within the whole of the organisation.
         You negotiate and maintain contacts with the different trade unions to create a positive labour climate.
         You act as a major contributor in shaping the culture of the organisation.
         You are part of the Management Team of the business line.
Profile
         You have a Master's degree and at least 10 years' proven experience in an HR leadership role in an international industrial environment.
         You have solid expertise in HR and are able to translate business objectives into HR goals.
         You can easily establish strong working relationships within the organisation, based on credibility and respect. You demonstrate maturity, professionalism and agility.
         You are a strong communicator (fluent in Dutch and English) and your open-minded approach will inspire and influence others.
         You have an interest in different cultures and a willingness to learn about the legislation in other countries.
         Your home base is Oostkamp, in Belgium, but you are willing to travel up to 30% of your time.
Offer
         The opportunity to fully support the company to grow.
         An international management role with profound responsibilities in a leading and very well-known company in its sector.
         A long-term commitment, with an attractive salary package in line with the above responsibilities.
Questions?
Contact Annelies Deschaght at +32 9 242 53 05.