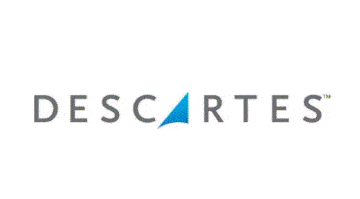 Junior System and Network Engineer - DESCARTES SYSTEMS (BELGIUM)
Ghent, E Flanders 9000
Dou you have what it takes to support and maintain the operational environment? Do you speak Dutch and English? And are you looking for a new challenge in ICT? Then you may be interested in the position of:

Junior System and Network Engineer
for our office in Ghent, Belgium
About the position:
As Junior Systems and Network Engineer within the EMEA Infrastructure Team, you will assist in the proactive contribution and on-going support and maintenance of the operational environment. Your tasks include but are not limited to:
Managing data center inventories related to systems, space and requests for moves, additions and changes of hardware. Ensuring that the environment is updated at all times;

Assisting in the implementation, configuration, maintenance and monitoring of our enterprise storage and backup systems;

Installing and configuring new hardware, systems and software;

Documenting problems and resolution for future reference. You are responsible for knowledge transfer to other system/network engineers. You create procedures and keep documentation up to date;

Assisting in infrastructure related projects like integration of datacenters, improvement and extension of the complete infrastructure in terms of functionality and technology;

Assisting in server and network related project management activities to support all lines of business;

Monitoring system performance and implement performance tuning.
About you:
We are looking for a stress resistant and highly independent colleague, with analytical, technical and problem solving skills. You are a team player, open to work in an international environment and occasional traveling is no problem for you. Besides that, you recognize yourself in the following profile:
You have a (higher) degree in Computer Science, Information Technology or similar, or equivalent level by experience;

You are fluent in verbal and written Dutch and English;

You have ICT knowledge, including knowledge of:




- managing server, network and datacenter IT infrastructure environments;




- (wide area) networks, VPN solutions, switches/router configurations;




- server hardware, server operating systems and virtualization technologies;

You are willing to work outside normal business hours if needed (standby team);

You are willing to travel in the Benelux and UK for operational related tasks and to other European countries for project related tasks;

You are interested in learning new concepts, products and technologies.
Nice-to-haves:
Descartes will help the Junior candidate to learn on the job and build up extensive experience, however knowledge or experience on any of the following is considered an asset: 
Storage systems

Virtualization

Networking protocols

Windows Server Family OS

Linux OS
Our offer:
Working at Descartes means working at a rapidly growing organization in an international environment. In this position you will have an opportunity to contribute new ideas and we welcome your fresh perspective. Besides that, we offer you:
an attractive salary package;

a company car;

lunch vouchers;

group and hospitalization insurance;

extra holidays;

a flexible and casual work environment;

mentorship and on-the-job training to support your personal growth.
About us:
Descartes is the global leader in logistics technology. We extend the command of logistics operations, helping the world's largest and most connected logistics community to quickly reduce costs, improve service and comply with customs and transportation regulations. At our core, Descartes' team of industry-leading logistics experts is dedicated to delivering innovative solutions while working closely with our customers to help ensure their success. Learn more at www.descartes.com   

Interested?
Apply now by clicking on the apply button. Please send in your CV and a cover letter addressed to Ilse de Wachter. We are looking forward to hearing from you!

We sincerely thank all applicants for their interest in Descartes; however only those candidates selected for an interview will be contacted. Agency calls will not be accepted.



Tags: computer science, Information Technology, IT, nederlands, Dutch, engels, English, server, network, data, VPN, switches, router