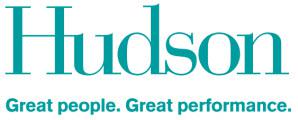 Market & Product Development Manager - Beaulieu International Group
Comines, Hainaut 7780
Market & Product Development Manager
Driver for strategic business growth by defining market needs and translating them into a diversified product portfolio
Job description
Can you look on a solid sales and/or product development experience in the industry (B2B)? Are you able to develop a network in the yarns industry? And, most important of all, are you attracted by specifying market needs and translating them into an innovative and diversified product portfolio?
Then you must be the Market & Product Development Manager Beaulieu is looking for! Here are some of your future responsibilities:
         You strive for a sustainable increase of future turnover and EBITDA of the yarns division by analyzing potential opportunities for new products or innovation in the existing product portfolio.
         Through market research, analyzing trends and networking, you specify market requirements and act as a market expert.
         Next to that, you assist the Sales Director in formulating the sales strategy and assist the sales team through technical, development and market advice.
         You define target segments for product development and innovation and will be the project leader for key development projects.
Profile
Does this challenging position interest you? Just check if you do recognize yourself in the following requirements:
         You have at least 5 years of experience related to sales or product development within an industrial environment (B2B). You are also familiar with contract, automotive and/or high-end residential markets. Knowledge of the yarns industry is an asset.
         You demonstrate a strong business acumen and have, ideally, obtained a Master's degree. Next to that, you also show a broad technical interest.
         Having strong networkskills, you are able to maintain close relationships with key prospects and customers.
         Relying on well-developed project management skills, you know how to set priorities and to strive for results in a structured way. Being a team player you involve intern stakeholders.
         You have strong communication skills and express yourself fluently in English and Dutch and/or French.
What does being a Beaulieu employee mean?
Beaulieu International Group (B.I.G.) is a global specialist in raw chemical materials (polymers), semi-finished engineered products (yarns, fibres, technical textiles and technical sheets) and is a leader in a broad range of floor coverings for the residential and commercial markets (vinyl rolls, vinyl planks, laminate, parquet, carpet, needle felt, artificial grass and mats) as well as upholstery fabrics.
Headquartered in Belgium, B.I.G. employs more than 5,000 people across 29 plants, 18 sales and distribution offices, with a major presence in 17 countries all over Eurasia, the Americas and Oceania. The company achieved a 2018 turnover of €2 billion and serves customers in 140 countries. True to its roots as a family business, B.I.G. focuses on sustainability, innovation and care for its employees.
Interested?
Surf to jobs.hudsonsolutions.comand apply online. Your application will be dealt with swiftly and confidentially.
Questions? Contact Elisa Pauwels at +32 9 242 54 73.