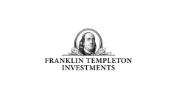 Senior AML Consultant (M/F) job based in Luxembourg - Franklin Templeton International Services S.a.r.l.
Arlon, LUX 6700
At Franklin Templeton, we are dedicated to delivering strong results and exceptional service to clients, team members and business partners. Over 9,000 employees working in 60 offices around the world are dedicated to servicing investment solutions for our clients in more than 150 countries. For over 65 years, our success has been a direct result of the talent, skills and persistence of our people, and we are looking for a Senior AML Consultant to join our TA – Global Risk and Control Compliance team in Luxembourg.
What is the TA – Global Risk and Control Compliance department responsible for?
The TA – Global Risk and Control Compliance is responsible for performing work on business units, providing perspective and insight to leaders and business unit leads in contributing to the development of long-term strategic plans by utilizing a solid knowledge base of industry and regulatory environments. The department consults, influences and collaborates with FTI business units and leaders as well as with external parties, including regulators, to propose, set and achieve regional, business unit and/or enterprise-wide compliance and business goals. The scope of these responsibilities extends to several European locations and generates interaction with our offices around the globe.
What are the ongoing responsibilities of a Senior AML Consultant?
Developing expert knowledge through independent research

,

participation in professional training

and industry discussion

related to financial crime,

anti-money laundering and counter terrorist financing rules

, technology tools and techniques.

Utilizing knowledge gained to recommend direction, influence and drive forward business and compliance goals.

Incorporating best practices, techniques and data analysis to detect and deter high-risk transactions, including financial crime and inappropriate trading.

Identifying, reviewing and interpreting applicable regulatory and legislative requirements that impact administrative, customer service and compliance processes, in partnership with other business units, experts and leaders.

Consulting and communicating with business partners and departments to develop, revise and implement policies and procedures, educational materials and training sessions to maximize compliance and minimize risk.

Leading consulting efforts to evaluate, recommend, develop, implement and

monitor processes that ensure compliance, mitigate risk and, where possible, enhancing existing administration/controls.

Influencing, liaising and managing relationships with external industrial bodies, regulators, industry peers and local/global business partners, on behalf of the business unit and/or enterprise.

Engaging in periodic process evaluations to gauge the effectiveness of existing processes.

Making

critical

business proposals/decisions, some in partnership with management.

Guiding the implementation of improvements and enhancements to business processes, workflows or controls.

Identifying opportunities to recommend and lead the design improvements to business processes, while using continuous improvement techniques.
What qualifications, skills and experience would help someone to be successful?
University degree

or equivalent experience

7-

10

years

experience

in an AML

role within the asset management

or financial services

industry

gained

in Luxembourg

In-depth knowledge of the regulatory

requirement specific to EU AML Directive and Luxembourg

financial services industry.

High level of accountability

Strong analytical and

problem-solving

skills

with attention to detail

Strong critical thinking and

decision-making

skills.

Strong and effective communicator – both verbally and in writin

g

Strong team player

Collaborative approach to working with key business stakeholders and the ability to influence and build strong working relationships

in

a

global multicultural environment

Very

well-organized

self-starter, working independently and able to prioritize and manage several projects/assignments at a time

Fluency in English

,

French

is

considered

as

an asset

Proficient in MS Office applications such as Word, Excel,

Powerpoint
What makes Franklin Templeton unique?
In addition to the dynamic and professional environment at Franklin Templeton, we strive to ensure that our employees have access to a competitive and valuable set of Total Rewards—the mix of both monetary and non-monetary rewards provided to you in recognition for your time, talents, efforts, and results. Highlights of our benefits include - contributory pension scheme, private healthcare plan, PHI, life insurance, Employee Stock Investment Program, incentive plans, purchase of company funds with no sales charge, educational reimbursement and on-site training.
We believe that being a good corporate citizen is good business. To us, corporate citizenship means being accountable, serving our clients, being an employer of choice, managing our environmental impact, and supporting our communities. .An emphasis on corporate citizenship is embedded in our culture and values, and is an important element of how we achieve success.
We are also committed to your learning and development with resources focused around Experience, Exposure, and Education, to help you achieve your professional development goals. Take some time to, meet some of our people, and see what it means to say, "I AM Franklin Templeton."
Franklin Templeton values diversity in its workforce and welcomes employees from different backgrounds, generations, capabilities, cultural identification, sexual orientations, and gender expression, in addition to other attributes that contribute to a truly diverse and inclusive community.
If you have a flexible working arrangement within your current role – or are seeking a flexible working pattern - please let us know so we can consider this during the hiring process.  Applications from Returners – individuals who have taken a period of time out of work - are also encouraged. This is part of our commitment to creating a diverse and inclusive working environment
Applications are only considered through our website www.franklintempletoncareers.com.