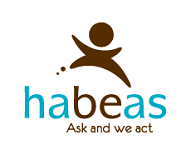 Senior Scientist – Molecular Biology / NGS - BIO.BE via HABEAS
Charleroi, Hainaut 6000
Based in the Biopark of Charleroi (Gosselies),
Bio.be
is an entity of the Institute of Pathology and Genetics (IPG –
www.ipg.be
, > 200 people), a Belgian human diagnostic company offering bio-analytical testing in Molecular Biology, Cytogenetics and Immuno-histochemistry for the Pharma and Biotech Industry.
Senior Scientist – Molecular Biology / NGS
Function
The Senior Scientist will be an integral member of the Molecular Biology Department (Onco-Hematology Unit) and a key position to the national and international scientific development of Bio.be activities (such as NGS or PCR). The Scientist will report to the Head of the Onco-Hemato Department, this position will require routine coordination with multidisciplinary operational teams.
This role is a scientific specialist in the Genomics & Transcriptomics areas who will implement tools and strategies applied to a wide range of client projects across different therapeutic areas.
Main tasks/Responsibilities
Responsible for the development and the delivery of scientific projects of our clients (mainly pharma and biotech industries) and IPG.
Ensure the perfect execution of the technical aspects of the projects and provide scientific input to the client thorough the project.
Communicate and coordinate with multi-disciplinary teams to meet timelines.
Build strong collaborative relationships with the different internal and external stakeholders for the smooth running of projects.
Participate in new assay development.
Develop and validate analytical methods.
Work with the Bioinformaticians to analyse data via new and existing methods.
Provide disciplinary scientific leadership at internal and external meetings.
Literature Review.
Develop an overall knowledge of the Pharma/Biotech industry context and the ability to translate this into new business opportunities.
Ensure compliance to quality standards set by regulations, procedures and mission.
Improve NGS/ Genomics & Transcriptomics processes in collaboration with the team.
Generate reports for management (follow-up of metrics).
Profile  
D. in Molecular Biology or related discipline.
Relevant Pharma/Biotech industry experience (> 5 years).
Have significant scientific expertise within the NGS/Transcriptomics & Genomics fields.
Knowledge and hands-on experience with various molecular biology analytical methods (such as nucleicacid isolation, qPCR, digital PCR, Sanger sequencing, next-generation sequencing...).
GXP experience is a plus.
Computer skills including Microsoft Office.
A proven understanding of statistics, quantitative data analysis, data mining and knowledge of LIMS systems.
Proficiency in developing and optimizing molecular bioassays.
A track record of peer-reviewed publications and scientific presentations.
Result oriented and problem solving, customer oriented, team spirit.
Offer
A long-term contract, full time (40h with time recovery scheme).
A salary according to your experience with extra benefits.
Paid time-off in order to attend congress and scientific training.
Ref. 699-001 (2020)