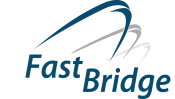 Student Marketing - Fast Bridge Consulting
Gent, E Flanders 9000
About the job
I am looking for 2 smart, motivated  students to do research for a new book/course on Innovation management. This course is being taught at 3 leading MBA program this Fall. Target date for the book publication is January 2020
This book/course is about helping any company learn the skills they need do rapid cycles of business development to grow small ideas into big ideas.
The book/course is divided into 4 sections that I call the ABCS of Innovation
A is for Alignment. If innovation is to succeed, everyone in the company must be thinking and working together towards a common goal.

B is for Build.

Ideas build into theories. Theories systematically build into new products and processes.

C is for Communicate and Check

. If you are going to successfully translate ideas into practical changes, you must be able to clearly communicate what you are trying to do and why. When you are testing theories, you will constantly check that you are achieving what you set out to do.

S is for Systems.

Successful innovation is not random or subject to chance. It is the result of a methodical process of identifying, evaluating, implementing and testing. This process of systematic improvement must become embedded in every level of company ethos and operations.
I am looking for 2 students to do research and help write for the Buildand Communicateand Check sections of the book. (more details below)
Tasks and responsibilities
Do research and help write the draft chapters

Provide views and advice on the content of the book

Turn chapters into short presentations

Review work done by me and other co-authors
Your profile
A real interest in Innovation

Intellectual curiosity and a desire to learn more

Perfect or close to perfect written English

Good knowledge of Word and powerpoint
What we offer
This is a chance to work directly with an award-winning teacher and learn a lot more about Innovation. (more about me www.bryancassady.com )The work will be hard, but I can promise you will also learn the following
A lot about innovation 

How to write and present ideas
I can also promise you you'll have some fun and be able to leave your personal mark on this work.
Sounds exciting?
Apply now via the apply button or send us your cover letter and CV to Bryan Cassady (bryan@fast-bridge.net) before [15/9/2019]. 
For reference, here is a list of the chapters in these 2 sections of the book
How to Build ideas/ innovation
-----------------------------------------------------------
Defining your Innovation challenge | Do you really have a problem to solve
Good ideas usually start at home | The best place to start is with what you have, not what you want to have
No more brain drains. It is time to start building ideas | If you want more and better ideas, look for stimulus and diversity
It is what you do, not what you think about doing that matters | It is what you do, not what you think about doing that matters
Communicating and Checking ideas/ Innovation
-----------------------------------------------------------
How to make people understand | 4Ps and storytelling - 2 smart ways to help understand
I'll believe it when I see it vs. I'll see it when I believe it - research | How to get past your biases to run useful research
Instead of running so fast, take a break | How to measure progress and use these measurements to build better ideas
Shoot your puppies and move on | Why killing ideas is as important as building new ideas.. and how to do it
250,00 € - 400,00 € /mois