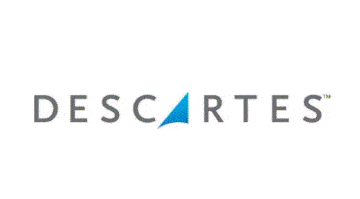 Technical Consultant - DESCARTES SYSTEMS (BELGIUM)
Lier, Antwerp 2500
Do you have extensive IT knowledge and do you think you have what it takes to provide technical consultancy towards our clients? Then you may be interested in the position of:

Technical Consultant (EDI)
For our office in Lier
About the position:
As Technical Consultant you will be responsible for the technical consultancy and implementation of projects with regards to B2B messaging. You specialize in 1 or more functional area's. Your day-to-day tasks will vary, they include but are not limited to:
Setting up, maintaining and extending the EDI system for our customers;

Communicating with our customers and analyse, design and implement their needs as well as consulting and training customers on B2B messaging possibilities;

Creating mappings between different formats (typical EDI standards, XML, ASCII) using various tools, mainly XSLT;

Setting up connections and configure the needed message flows between our customers and their trading partners;

Improving clients' EDI system;

Working as a central source of technical knowledge and assisting other Descartes teams like Sales and Customer Service.
About you:
We are looking for a stress resistant and highly independent colleague, with analytical, technical and problem solving skills. You set a high level of quality in your development and the technical implementation. You are a team player, capable of dealing with several projects while maintaining a clear overview. Besides that, you recognize yourself in the following profile:
You have a Bachelors' Degree in IT or equivalent preferably in an Engineering or other technical discipline;

You are fluent in verbal and written Dutch and English;

You have knowledge of the below topics or are willing to extend your knowledge (we can provide with the necessary training):




- More specific file/EDI structures like XML, EDIFACT, ANSI X12, TRADACOM, CSV, FLAT FILE;




- XSD, XPATH, XSLT knowledge (or experience with other EDI translators);




- Communication protocols like VAN connections, FTP(s), HTTP(s), AS2, Webservices;

You are willing to commute to customers' locations and occasionally to travel abroad;

You are interested in learning new concepts, products and technologies.
Nice-to-haves:
Knowledge of Scripting (C#);

Experience in retail and Do It Yourself, Transport and Logistics, Government or Port Systems.
Our offer:
Working at Descartes means working at a rapidly growing organization in an international environment. In this position you will have an opportunity to contribute new ideas and we welcome your fresh perspective. Besides that, we offer you:
an attractive salary package;

a company car;

lunch vouchers;

group and hospitalization insurance;

extra holidays;

a flexible and casual work environment;

mentorship and on-the-job training to support your personal growth.
About us:
Descartes is the global leader in logistics technology. We extend the command of logistics operations, helping the world's largest and most connected logistics community to quickly reduce costs, improve service and comply with customs and transportation regulations. At our core, Descartes' team of industry-leading logistics experts is dedicated to delivering innovative solutions while working closely with our customers to help ensure their success. Learn more at www.descartes.com   

Interested?
Apply now by clicking on the apply button. Please send in your CV and a cover letter addressed to Ilse de Wachter. We are looking forward to hearing from you!

We sincerely thank all applicants for their interest in Descartes; however only those candidates selected for an interview will be contacted. Agency calls will not be accepted.



Tags: IT, engineering, B2B, EDI, XML, ASCII, XSLT, XSD, XPATH, nederlands, Dutch, engels, English