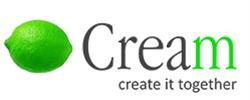 Young Talent IT - Junior Developer and/or Analyst - Cream Consulting
Ixelles, Brussels 1050
What Cream is all about? 

Cream is a Business and Technology consulting firm with a proven experience in combining Innovation Delivery, Motivating Culture and Continuous Improvement - what we call Enterprise Agility. 

Our mission is to seed that Enterprise Agility to large organizations and industry leaders in Banking, Insurance, Telecom, Energy, Pharmaceutical & Transport. 

Thanks to the high-level standards of its services, Cream is rapidly growing its portfolio of clients. For that reason, we are looking to recruit new consultants to strengthen our teams. 

To provide the relevant and qualitative service our clients are looking for, we recruit and federate the best talents so as to build multidisciplinary teams supported by the know-how of our managers' team and the expertise of our Practices. 
What is a Junior IT Consultant at Cream ?  
As Emile, launch your career as a Junior IT Consultant at Cream. You can be involved in IT projects such as: mobile tools, online marketing campaigns, business administration tools, data management, network infrastructure etc. The Junior IT Consultant collaborates closely with the IT teams to better answer the customers' needs or to better manages the internal business issues.
Your role will be:
Analysing technical problems using modelling languages and tools (UML, Visio, Aris...)

Propose technical solutions

Develop IT products from scratch and/or improve and maintain existing solutions

Execute testing activities

Insure solution's quality

You actively participate into spreading the Cream Culture
What is Cream looking for?     
You have an University Degree in the Information Technologies field or equivalent experience

An experience in following fields in a large business environment could be a real asset:

Development: Java, .Net, web...

Testing: UAT, test execution

Analysis and modelling: UML, ...

You are eager to learn and willing to improve your skills

You give importance to the human element, you have good interpersonal and listening skills

You are fluent in French and English, a good knowledge of Dutch is also required

What does Cream offer you? 

We have values we share, live with, experiment every day. 

Working with Cream means having a broad diversity of career options and it also means growing up in a learning environment where knowledge and sharing are the heart of your professional life and contributing to real change throughout a stimulating career. 

Responding to clients needs, ensuring sustainable output, optimizing the way they work... Every day, our multi-talented people respond to all these challenges and more. We just hire great people and give them the playing field to become awesome! 



"The little thing that can make the difference, Cream is developing a diversity plan and would like that all its members reflect the society in all its diversity."
Parking
Réduction sur les forfaits téléphoniques
Plan retraite
Programme de cooptation
Congés payés
Congés maternité / paternité
Restaurant / Tickets restaurants
Café et nourriture gratuite
Horaires flexibles
Congés maladie
Événements employés
Télé-travail
Développement professionnel
Véhicule de fonction
Congés payés
Prime de transport
Subventions formation continue
Mutuelle
Prime sur performance
Prévoyance